Federal Government begin conditional cash transfer payment of N20,000 to citizens in Anambra state.
The President Muhammadu Buhari administration has step up his fight against coronavirus pandemic and its resultant effect on Nigerians by distributing cash to the poor and vulnerable citizens on Nigerian.
The conditional cash transfer payment which was part of the stimulus package to cushion the effect of coronavirus pandemic on the economy of Nigeria and also those whose their source of income is directly affected by the Lockdown order issued by President Muhammadu Buhari during his live broadcast on March 29, 2020.
The conditional cash transfer payment was launched by the Honorable Minister of Humanitarian affairs, Disaster Management and Social Development, Hajia Sadiya Umar Farouk in Kwali Central pay point in Abuja yesterday April 1, 2020.
The conditional cash transfer payment has also begun in Anambra state to the most vulnerable households in the state, the payment centres are Anyamelum Local Government Area:
Wards Anaku 1 & 2;
Omor 1 & 2;
Umerum Umumbo;
Igbakwu;
Ifite Ogwari 1 & 2;
Umueje and Omasi.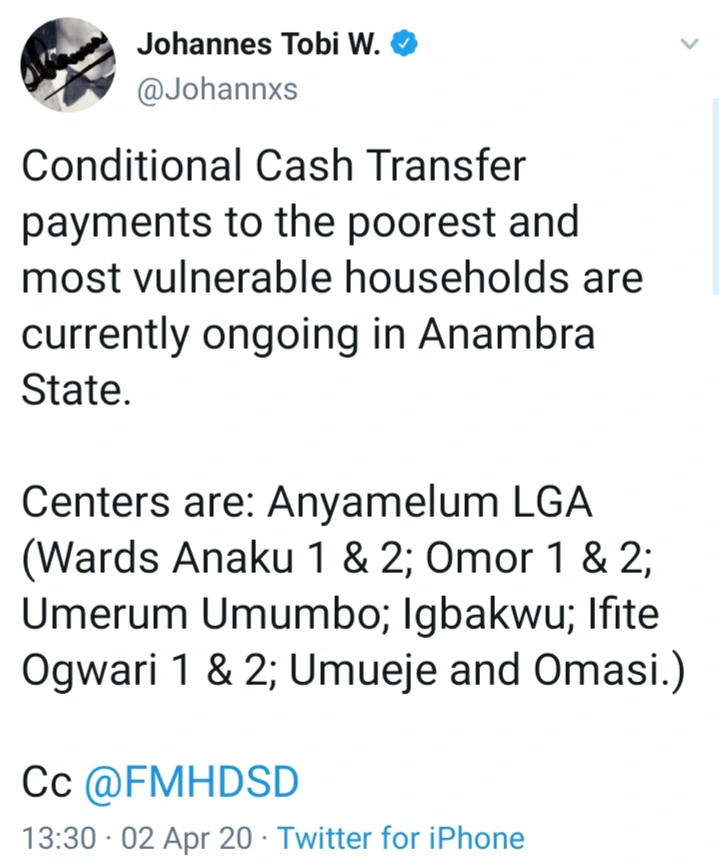 The beneficiaries were given N20,000 cash at the payment point, while officials monitor strictly with the help of security agencies on ground.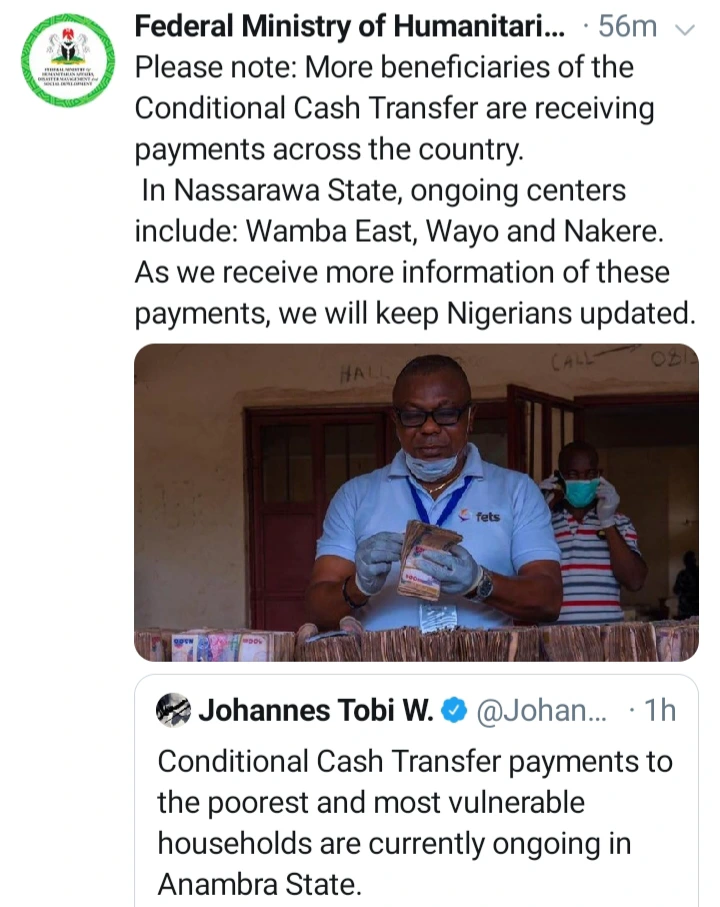 According to the information provided, the payment train will soon be launched in Delta state, the payment currently ongoing in Anambra state has put to end the insinuations that the conditional cash transfer payment is for only a certain part of the country. Source Hitng News

[logo-slider]